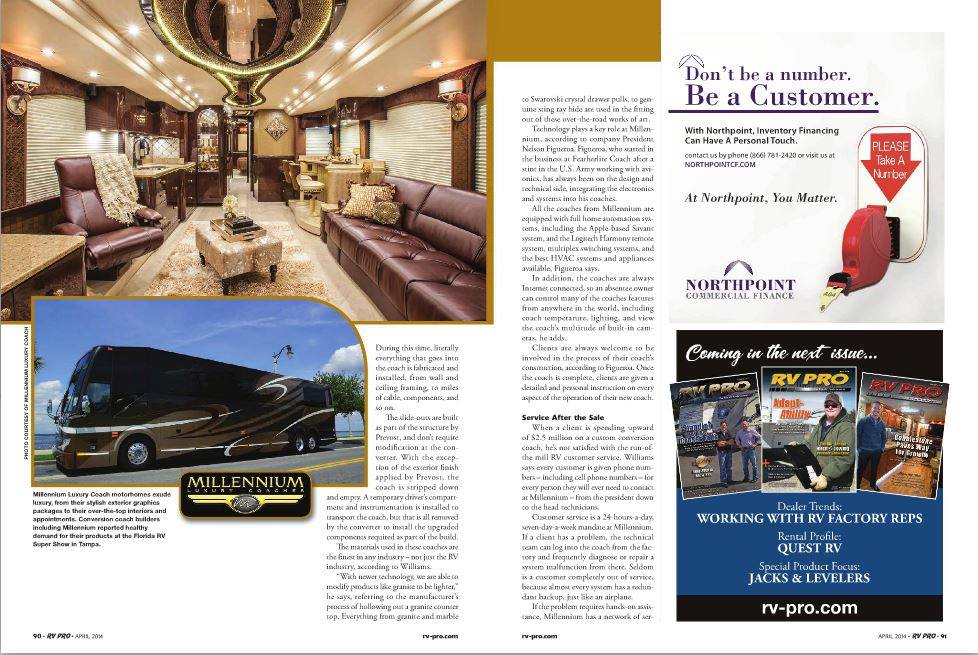 Millennium is excited to announce that we've been featured in the April issue of RV PRO Magazine. The article, titled "Conversion Coaches: Mansions on Wheels," gave industry experts, including Millennium owners Evelyn and Nelson Figueroa, to provide insights on current trends in the luxury coach industry.
Readers get an in-depth look at how custom our coaches really are and are taken on the journey of a Millennium coach, from the design process to delivery. What stands out the most in this article is Millennium's customer service policy: 24-hour access to the Millennium team, from President Nelson all the way to our head technicians.
If you'd like to read more about our conversion process, head on over to the RV Pro website or click the link here.